The big question ist: What if it rains on your wedding day?
We say: It´s a great thing, because with the LAMIE wedding weather insurance we sweeten your rainy wedding day with a
5.000€ lump sum compensation.
your LAMIE insurance cover

Rainfall of 7.5mm = 7.5 litres per m2

in the time period between 12 am and 6 pm

premium starting from 179€
The one-off premium for the wedding insurance is calculated on the basis of the date and location of the wedding – for example:
Wedding near Jennersdorf, Burgenland
beginning of July
Premium approx. 200 €
Wedding near Attersee, Upper Austria
End of August
Premium approx. 405 €
Wedding near Hanover, Germany
middle of August
Premium approx. 180 €
The wedding weather insurance provides cover from a rainfall of 7.5 mm (threshold) falling in the period between 12.00 and 18.00 hrs. A longer period can be agreed upon when ordering.
Please note that wedding weather insurance is not a sunshine guarantee. In particular, even lower amounts of precipitation may already be considered disruptive and unpleasant.
If the conditions for payment are fulfilled, you as the beneficiary bride and groom will receive the lump sum compensation for the agreed insured sum at your free disposal. The sum will be transferred to the account of the bride or groom, this will be done within 5 working days from the notification of the account details (Austrian or German account only). Please note: The payment will only be made to the policyholder if this is also the bride or groom.
That's What Friends Are For.
And that's why the umbrella is now being exchanged for sunshine – thank you LAMIE!!!
Manuel and Kerstin R., bridal couple from Linz/Upper Austria
I've been waiting for this for a long time: an almost weather guarantee for brides and grooms!
Bianca H., Wedding planner from Bremen/Germany
With the wedding weather insurance, rain can't mess up anything anymore, but we can have a second honeymoon!
Magdalena G, bride from Graz/Styria
A wonderful gift to our friends – and when a thunderstorm hit the wedding, we all had a big smile on our faces!
Peter S., Best man from Innsbruck/Tyrol
THE FOLLOWING ADDITIONAL COVERAGES ARE AVAILABLE: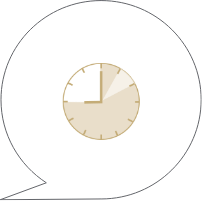 You can also extend the insured time period.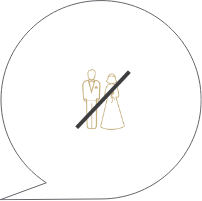 WEDDING CANCELLATION INSURANCE
Takeover in case of cancellation/abandonment of the wedding.
How much does wedding weather insurance cost?

The one-off premium is calculated individually depending on the date and location of the wedding. After taking out the wedding weather insurance on our homepage, you will immediately receive your policy and your premium proposal by e-mail.

The wedding weather insurance is available from a premium of € 179.

What happens if I do not pay the premium on time?

The insurance premium must be paid by the 21st day before the insured wedding. If payment is made too late, we will unfortunately no longer be able to insure the wedding. Late payments will be refunded by us.

Can I still withdraw from the contract if I have already paid the premium? Will I get my money back?

No, due to the short duration of the contract, there is no legal right of withdrawal. Once you have paid the premium, you can no longer withdraw from the contract. On the other hand, there is also no possibility for us to cancel once the contract is up and running.

Why do LAMIE offers a wedding weather insurance? Why do I need it?

The LAMIE wedding weather insurance compensates the bridal couples for missed wedding enjoyment or additional costs in case of rain on the wedding day. For as little as a one-off premium of € 179, the bride and groom receive a lump sum compensation of € 5,000 if the wedding is insured.

Of course, we cannot compensate you for bad weather. Proper wedding planning with an appropriate bad weather alternative is very important. However, in the event of a claim, you will receive lump sum compensation for your own use. With this, we want to offer all bridal couples a kind of good mood guarantee, so that there is a great atmosphere even if it rains.

Under what conditions is the insurance cover for the wedding valid?

You can take out wedding weather insurance up to 4 weeks before the wedding date at the latest. We will then immediately send you your policy as well as your premium proposal by e-mail. In order for you to enjoy insurance cover on your wedding day, the insurance premium must be paid no later than the 21st day before the insured wedding. The deposit is on time if you instruct your bank to make the transfer no later than the 21st day before the wedding.

What is meant by a rainfall of 7.5 mm? How is this measured?

The insurance covers a rainfall of 7.5 mm or more, i.e. 7.5 litres/square metre, which falls between 12.00 and 18.00 hrs.

Normal rainfall has an intensity of around 1-1.5 mm/hour,
a medium-heavy rain shower has an intensity of around 3.0 mm/hour,
heavy rainfall around 5.0 mm/hour
or a downpour 5.0 mm/5 min.
In a heavy storm, the amount of rain can increase to 20 mm/hour and more.

Such a precipitation amount is basically caused by continuous rain or short heavy showers, but not by drips or drizzles.

The amount of rainfall at the insured wedding venue is measured by UBIMET GmbH using a scientifically recognised meteorological method (RACE weather model). The basis for the calculation is exclusively the measurement data of physical weather stations as well as weather radar and weather satellite data of UBIMET GmbH.

Who can take out wedding weather insurance and where is it valid?

Only persons resident in Austria and Germany can take out wedding weather insurance. Nationality is not relevant. In the event of a claim, payment can only be made to an Austrian or German account.

In principle, we insure weddings that take place in Austria or Germany. If you want to get married in another country, we have to check the circumstances individually.

I am organising a wedding at the moment. What is the advantage of wedding weather insurance?

Wedding weather insurance is a new and innovative addition to complete your wedding planning. Of course, nothing works without a proper plan B in case of bad weather. With wedding weather insurance, however, you receive compensation if your plan B has to come into effect due to rain and, for example, you cannot celebrate outdoors as you had hoped.

This means that rain is not only a proverbial blessing but also a real one (in terms of money) - and it certainly doesn't put the bride and groom in a bad mood. Why should it? The rain finances the honeymoon, for example.
Join our LAMIE community: